Your AI co-pilot for quality &

repeatability

in AM
One-stop shop AI software to predict near real-time print issues, perform corrections, and generate industrial-grade, ready-to-use print file specific to your machine.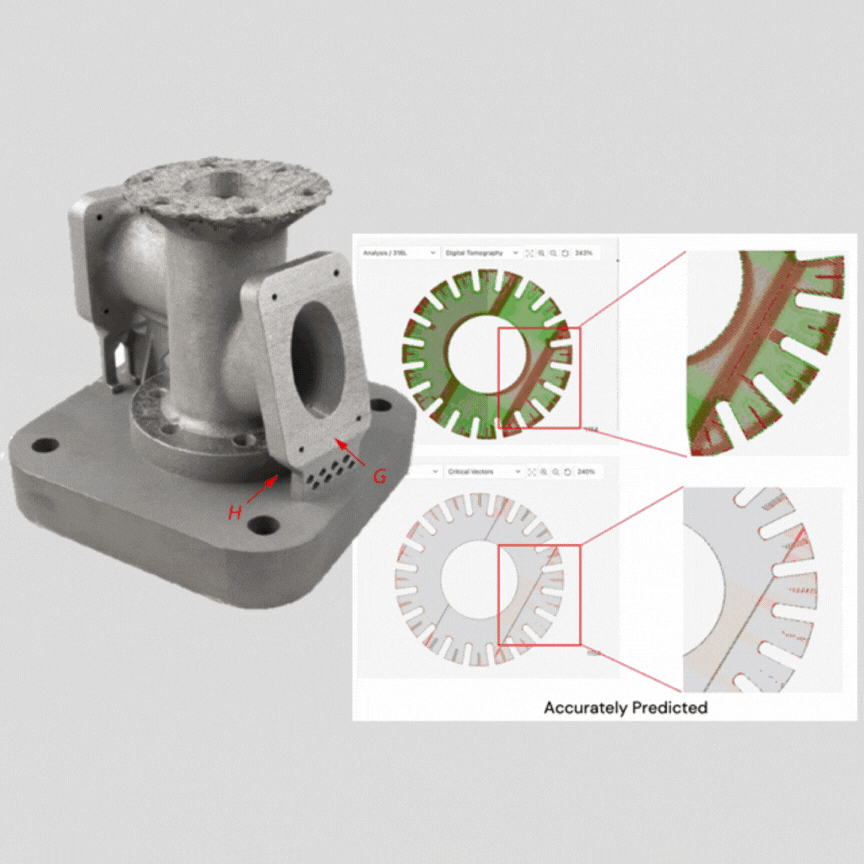 BIG PICTURE
From Trial-and-error and Finite Elements to AI-Powered First-Time Right
Our AI software enables the 3D printing of complex parts without defects, ready to be qualified and cost effective.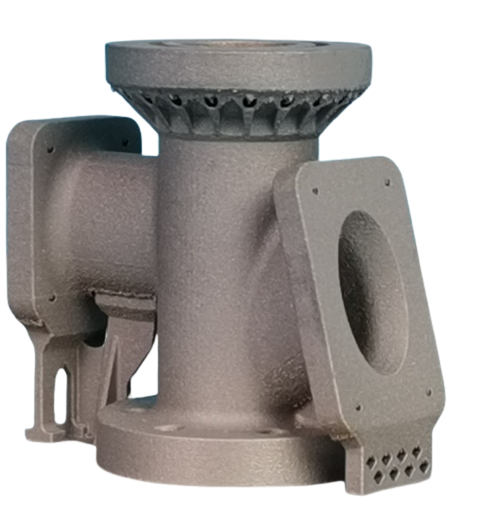 THE FUTURE IS AMAIZE´ING
AMAIZE is an AI-powered all-in-one solution making complex additive manufacturing risk free for design, manufacturing and quotation engineers.

AI-Powered
AI enables AMAIZE to make analysis and corrections in an extremely short time (minutes) compared to traditional solutions that require days

Easy to use
Intuitive, simple and friendly solution requiring no installation and integrated deeply with our OEM partners.

All-in-One
One-stop shop to accelerate AM learning curve, predict and correct defects, generate OEM files for execution, and calculate build time, costs, and risks.
TESTIMONIALS
What our customers say
"We needed a way to increase our yield for LFPB. AMAIZE does exactly that"
"We had this problem... AMAIZE solved it by... Now we are able to...."
"We decided to partner with AMAIZE in order to provide our customers with the possibility to... "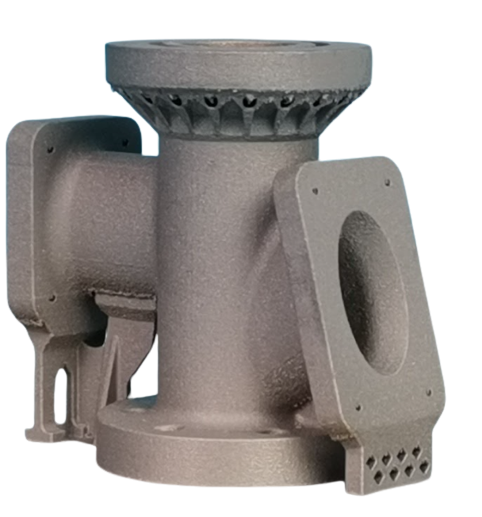 SITUATION
The use case utilizes a design provided by the Finnish research institute VTT, where in the original report the pipe-like structures failed due to insufficient support structures in the top flange area.
SOLUTION
AMAIZE identified a region prone to global overheating due to multiple critical vectors stacked with a medium angle overhang and inadequate support. This caused a print failure, but AMAIZE corrected the print strategy, leading to a successful part.
IMPACT
AMAIZE enabled cost-effective and fast iterations, reducing engineering time and costs compared to traditional methods involving multiple prints and design adjustments.

SITUATION
In this use case the a zig zag structure in 316L material, built flat on the build plate, failed while printing. The traditional Finite Element Method (FEM) cannot predict this type of defects that strongly depend on the details of the scan path.
SOLUTION
AMAIZE predicts the problematic short vectors efficiently and provide correction to those vectors. The applied correction strategy offers the solution to the problem. After correction the
critical short vectors are now non-critical and the overall correction shows less number of
critical vectors and lower high temperature concentration.
IMPACT
This case study successfully demonstrates AMAIZE's capacity to identify critical regions which are not captired by Finite Element (FE) analysis and correct parts within a short period of time leading to first-time-right print.
AMAIZE
How does AMAIZE work?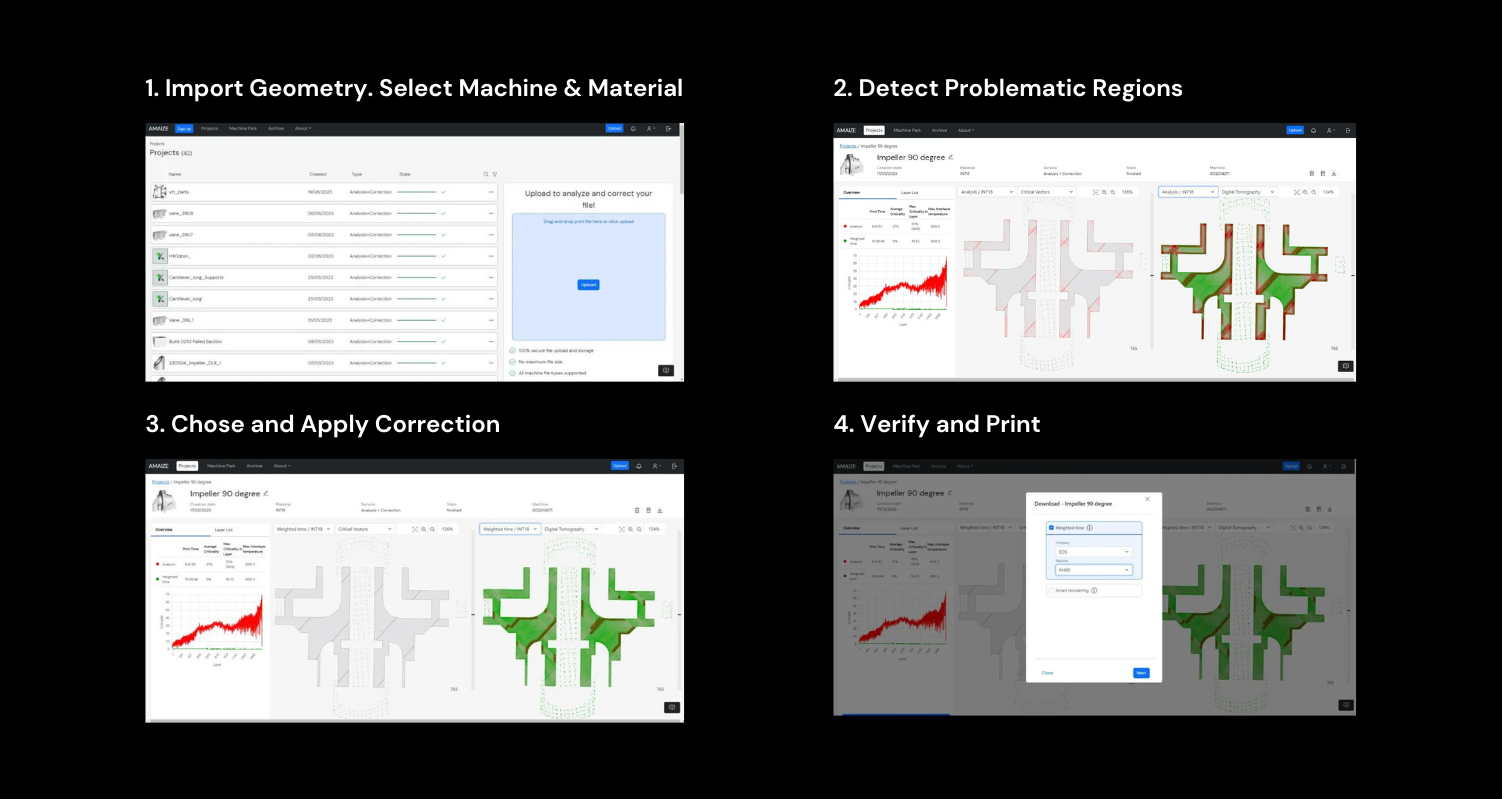 OFFERING
Subscription plans adapted to your needs
No machines
Starter
Custom
Get in touch for a custom quote
Set the foundation of analysis and correction. Print though our network partners using AMAIZE.
---
Analyze your critical part

Get insights about quality & failure issues

Correct to achieve print 1st time right

Print physical part

24/7 online support
Ideal > 5 machines
Enterprise
Custom
Get in touch for a custom quote
Analyze, correct and send directly to print.
---
Access to full AMAIZE capabilities

Analysis of multiple materials

Access to multiple correction

Read & write OEM task files

24/7 online support
1000 Kelvin is supported by the ProFIT program of IBB with the goal to research and develop the AMAIZE platform. This project was co-financed by the European Fund for Regional Development (EFRE)